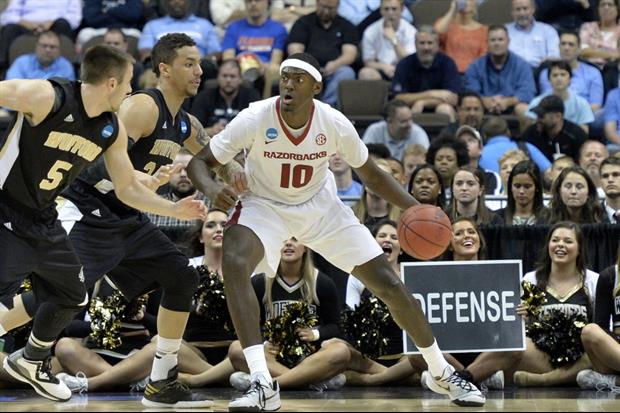 Tommy Gilligan-USA TODAY Sports
Per ESPN: JACKSONVILLE, Fla. -- Michael Qualls scored 20 points, Southeastern Conference player of the year Bobby Portis added 15 points and 13 rebounds, and fifth-seeded Arkansas held off No. 12 seed Wofford 56-53 in the NCAA Tournament on Thursday night.
The Razorbacks (27-8) escaped a back-and-forth game in the West Region that featured 18 lead changes, 10 ties and neither team ahead by more than five points.
Complete Recap
Box Score
(5) Arkansas will face (4) North Carolina on Saturday.
Popular Stories