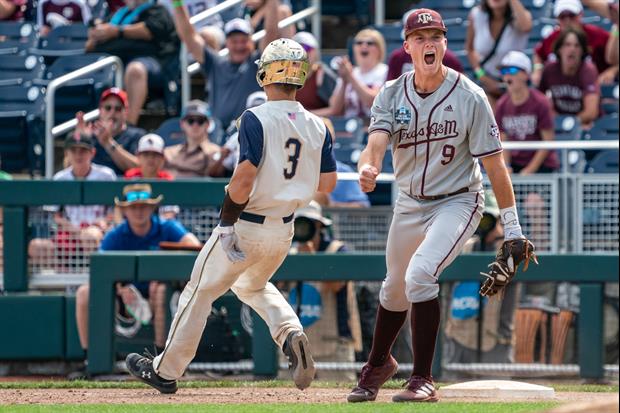 Dylan Widger-USA TODAY Sports
Per Texas A&M: OMAHA, Nebraska – The No. 5 Texas A&M Aggies moved on to the College World Series semifinals after eliminating Notre Dame Tuesday afternoon at Charles Schwab Field Omaha, 5-1.
The Aggies took advantage of a few Notre Dame mistakes, including a balk and a throwing error, to stake claim to a 3-0 lead in the third inning.
In the fifth inning, Trevor Werner's leadoff tater sparked a two-run rally as the lead ballooned to 5-0.
Complete Recap
Box Score
Popular Stories