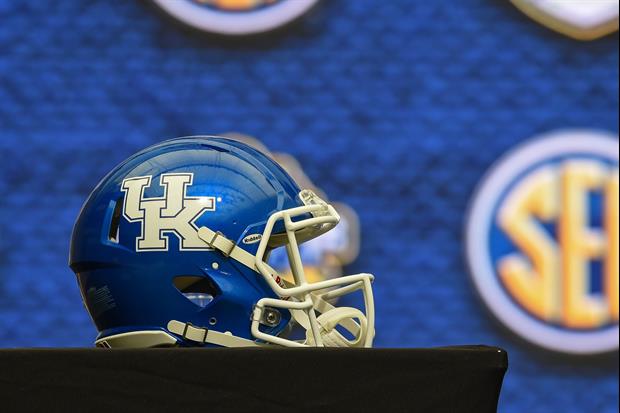 © Dale Zanine-USA TODAY Sports
NASCAR had a nice tribute
to former Kentucky QB Jared Lorenzen on Friday night. Now, Tracy Farmer, the owner of 2019 Belmont Stakes winner Sir Winston, has named the two-year old colt that he bought in Saratoga last year "Lorenzen" to honor Jared. Per Horse Racing Nation...
quote:




---

"It's the least we could do," Tracy Farmer said of naming a horse "Lorenzen" since the former quarterback's death.

"I think a great deal of him — the hardship and what he had to overcome. I admire him greatly."

The 2-year-old colt is a New York-bred, which also aligns with Lorenzen's NFL career. He contributed to the New York Giants' Super Bowl XLII-winning team in 2007 as the backup to Eli Manning.

---
Farmer is a member of Kentucky's Board of Trustees, and is a big Wildcats football fan and season ticket holder.
(The Spun)
Popular Stories