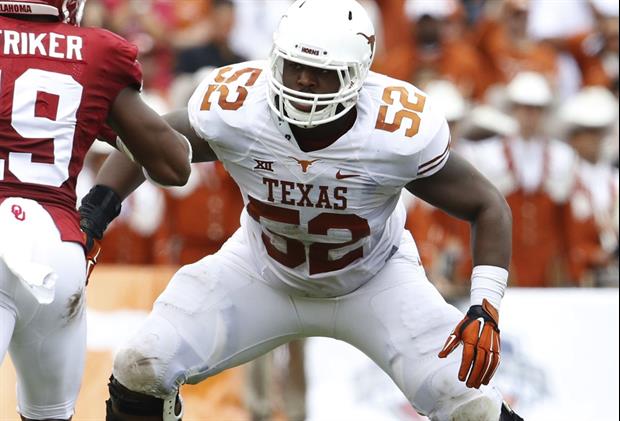 Matthew Emmons-USA TODAY Sports
Former five-star offensive lineman Darius James will be transferring from Texas to Auburn, according to multiple sources.
James, a 6-6, 320-pound lineman from Harker Hieghts, Texas was rated the No. 1 guard in the country and the No. 34 player overall for the class of 2013, according to 247Sports.
He will have to sit out the 2015 season and is expected to have two seasons of eligibility remaining.
Related:
Popular Stories