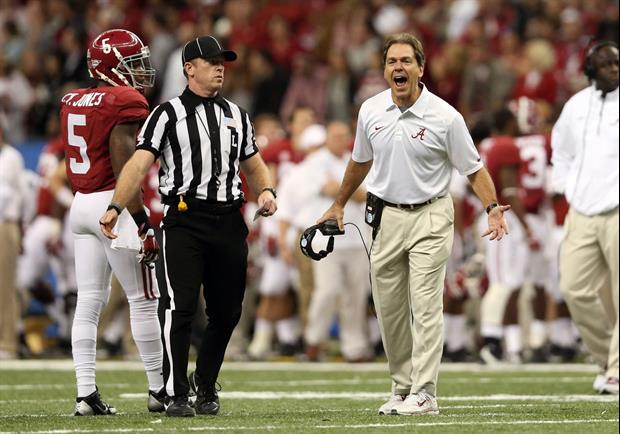 Crystal LoGiudice-USA TODAY Sports
During SEC Media Days last week, former Alabama QB, and now part of the SEC Network broadcast team, Greg McElroy was asked if coach Nick Saban was a big yeller. His answer...
quote:




---

"To tell you the truth, he never yells after a loss, in my experience," McElroy said. "He never yelled one time after a loss. But he does yell after a win, because he doesn't want that complacency to set in."

---
I think he forgot to add "...and all thru the games."
Related:
Popular Stories