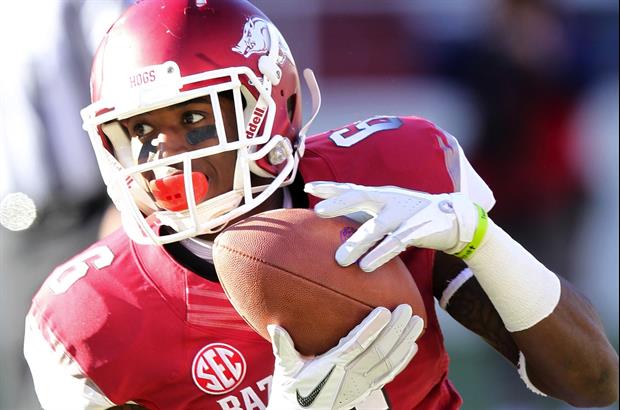 Nelson Chenault-USA TODAY Sports
Arkansas wide receiver D'Arthur Cowan has been "suspended from all team activities" for the second time this offseason due to academic reasons. He was suspended for one-week back in February as well.
Cowan missed time last year after suffering a broken foot during the preseason and has only 40 yard receiving during his career at Arkansas.
Related:
Popular Stories