themetalreb
Ole Miss Fan
Mississippi
Member since Sep 2018
2616 posts

Auburn traded a Cadillac for an Escort…
Posted by themetalreb
on 11/29/22 at 11:44 am
7
5
JABA
TheTideMustRoll
Alabama Fan
Birmingham, AL
Member since Dec 2009
7620 posts

re: Auburn traded a Cadillac for an Escort…
Posted by TheTideMustRoll
on 11/29/22 at 11:44 am to themetalreb
Well done, sir. Well done.
Leto II
Auburn Fan
West Cobb
Member since Dec 2018
17030 posts

ALhunter
Auburn Fan
Member since Dec 2018
1599 posts

re: Auburn traded a Cadillac for an Escort…
Posted by ALhunter
on 11/29/22 at 11:45 am to themetalreb
You must have missed the presser... we got both Caddy is associate head coach.
This post was edited on 11/29 at 11:45 am
adamau
US Marine Corps Fan
Member since Oct 2020
2543 posts

re: Auburn traded a Cadillac for an Escort…
Posted by adamau
on 11/29/22 at 12:04 pm to themetalreb
Meh, Freeze traded his Escort in on a Cadillac
Weagle25
Auburn Fan
THE Football State.
Member since Oct 2011
43846 posts

re: Auburn traded a Cadillac for an Escort…
Posted by Weagle25
on 11/29/22 at 12:11 pm to themetalreb
Apparently this will get posted everyday now.

Even though we kept the Cadillac
weadjust
Member since Aug 2012
13999 posts

re: Auburn traded a Cadillac for an Escort…
Posted by weadjust on 11/29/22 at 12:33 pm to themetalreb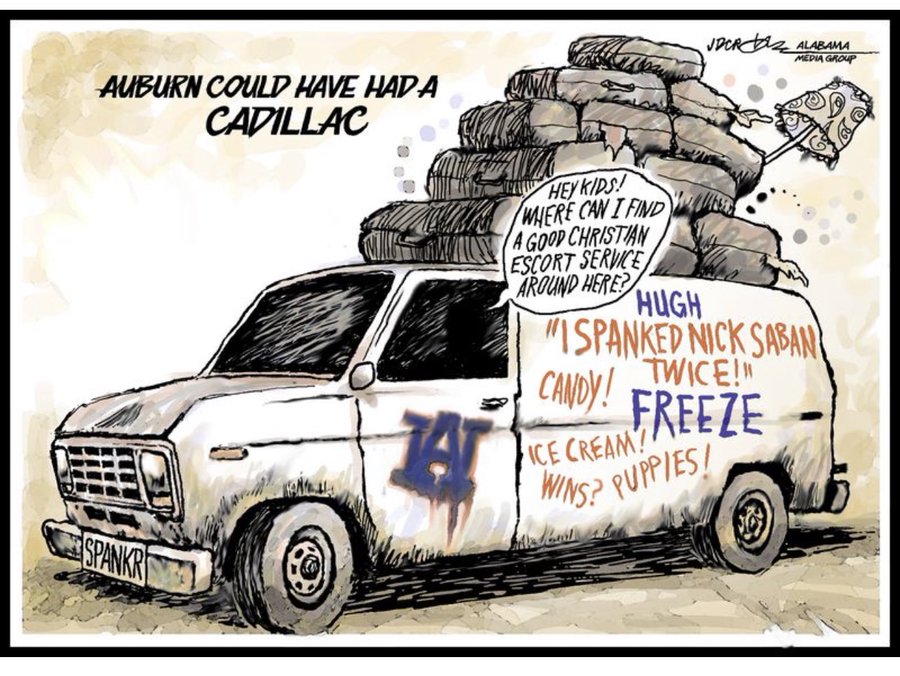 Back to top
Follow SECRant for SEC Football News