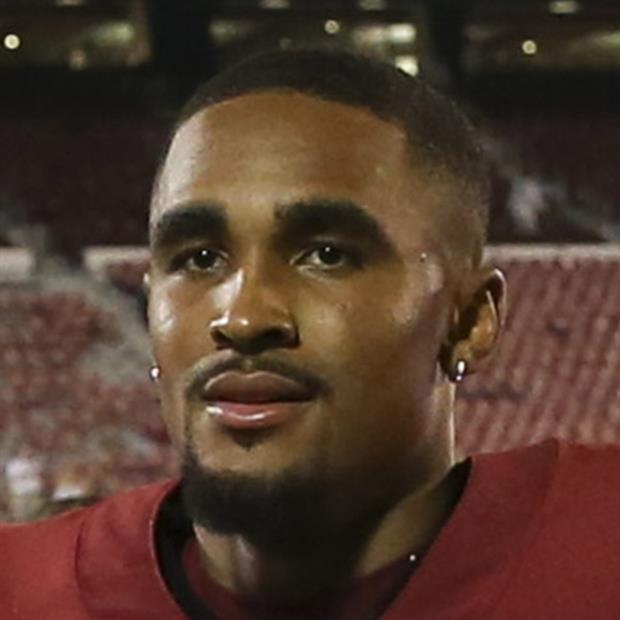 © Kevin Jairaj-USA TODAY Sports
Oklahoma QB Jalen Hurts is off to an awesome start at Oklahoma this season. He's completing 74 percent of his passes and has thrown for 2,074 yards with 20 touchdowns and is definitely in the Heisman Trophy race. So, what does his former coach, Alabama's Nick Saban, think of his performance so far? Per 247Sports...
quote:




---

"Doesn't surprise me at all," Saban said when asked about how Hurts is thriving under Lincoln Riley in Norman. "Jalen is a very mature guy. Great competitor, unique skillset, and improved dramatically last year when he wasn't playing as a passer. Because he worked at it, he had a good coach, and he knew that was something that he needed to get better at, and it doesn't surprise me at all. I'm actually happy for the guy. There's never been a guy that — anywhere in college football — that did things more correctly and set a better example as a leader than Jalen Hurts did while he was here by staying here after he was replaced as a starter. I have the utmost respect for this guy as a person and as a competitor. I'm glad to see him doing well."

---
Bet he wishes he had him right now.
Related:
Popular Stories