Message
Why is Frank Solich not a head coach in the SEC?


Posted by

UKWildcatsFAN
on 5/12 at 3:50 am

1998 Nebraska 9–4 5–3 T–2nd (North) L Holiday 20 19
1999 Nebraska 12–1 8–1 1st (North) W Fiesta† 2 3
2000 Nebraska 10–2 6–2 T–1st (North) W Alamo 7 8
2001 Nebraska 11–2 7–1 T–1st (North) L Rose† 7 8
2002 Nebraska 7–7 3–5 4th (North) L Independence
2003 Nebraska 9–3* 5–3 2nd (North) Alamo* 18 19
Nebraska: 58–19 34–15 * Did not coach bowl game
Ohio Bobcats (Mid-American Conference) (2005–present)
2005 Ohio 4–7 3–5 4th (East)
2006 Ohio 9–5 7–1 1st (East) L GMAC
2007 Ohio 6–6 4–4 T–4th (East)
2008 Ohio 4–8 3–5 T–5th (East)
2009 Ohio 9–5 7–1 1st (East) L Little Caesars Pizza
2010 Ohio 8–5 6–2 2nd (East) L New Orleans
2011 Ohio 10–4 6–2 1st (East) W Famous Idaho Potato

Frank Solich was the head coach at Nebraska in 2001 when they took on the talented Miami Hurricanes. The guy can build a championship team


quote:


---

In 2009, Solich led the Bobcats to a 9–5 overall mark with another MAC East Championship appearance and an appearance in the Little Caesars Pizza Bowl. That 2009 senior class amassed more wins (28) than another other Ohio football class in more than 40 years. In 2011, Solich coached the Bobcats to a 10-4 record, another MAC East Division title, and their first ever bowl win. The Bobcats defeated the Utah State University Aggies 24-23 in the Famous Idaho Potato Bowl. It was Ohio's first ten win season since 1968.[2]

---



Reply • Back to Top
Posted by
harmonics
on 5/12 at 4:20 am to
UKWildcatsFAN
quote:


---

Why is Frank Solich not a head coach in the SEC?

---


Because
MAC > SEC.


Reply • Back to Top
Posted by
Hubbhogg
on 5/12 at 5:48 am to

UKWildcatsFAN

Hog lean


Reply • Back to Top
Posted by
townhallsavoy
on 5/12 at 7:18 am to

UKWildcatsFAN

Hasn't he had some run ins with the law?


Reply • Back to Top
Posted by
Lee County Tiger
on 5/12 at 7:25 am to

UKWildcatsFAN

Because SEC schools don't hire people who got fired from Nebraska.


Reply • Back to Top
Posted by
mrbroker
on 5/12 at 7:47 am to

Lee County Tiger

UK may go after him with your referral after you fire the Joke


Reply • Back to Top
Posted by
Aubie Spr96
on 5/12 at 8:06 am to

Lee County Tiger

Solich is the Nebraska version of Ray Perkins.


Reply • Back to Top
Posted by
WildcatMike
on 5/12 at 8:16 am to

Aubie Spr96

DUI


Reply • Back to Top
Posted by
TT9
on 5/12 at 8:25 am to

WildcatMike

I'll see that DUI and raise you a DWI.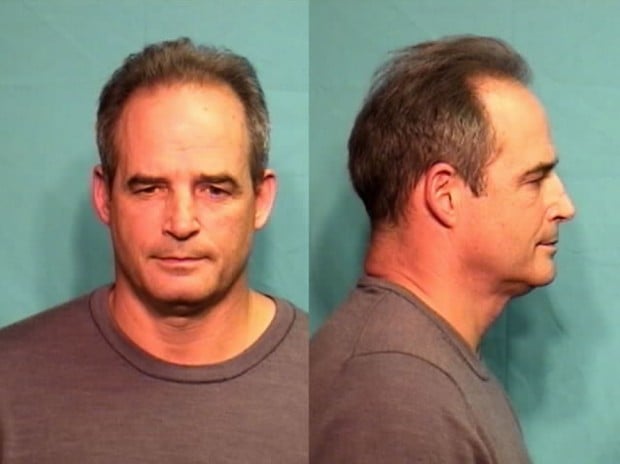 Reply • Back to Top
Posted by
TreyAnastasio
on 5/12 at 8:31 am to

townhallsavoy

He got a DUI in Athens, which is really hard to do. Everyone walks everywhere. I think they found him facing the wrong direction on court st passed out.

I think psu should have hired him. He has big program experience, and he old enough that in a few years when the storm passes he will retire and they can go out and get their guy. Although Obrien seems like a good hire.

This post was edited on 5/12 at 8:56 am

Reply • Back to Top
Posted by
c on z
on 5/12 at 8:50 am to
Lee County Tiger
quote:


---

Because SEC schools don't hire people who got fired from Nebraska.


---


Nebraska would have loved to have him back after subjecting themselves to the Callahan days.



Reply • Back to Top
quote:


---


2007 Ohio 6–6 4–4 T–4th (East)
2008 Ohio 4–8 3–5 T–5th (East)
2009 Ohio 9–5 7–1 1st (East) L Little Caesars Pizza 2010 Ohio 8–5 6–2 2nd (East) L New Orleans
2011 Ohio 10–4 6–2 1st (East) W Famous Idaho Potato

---

That's the last 5 years and in the MAC at that.


quote:


---

Frank Solich was the head coach at Nebraska in 2001 when they took on the talented Miami Hurricanes

---

That same squad got beat by Colorado 62-36.

I think you may be confused about the status of the SEC.


Reply • Back to Top
Posted by
TreyAnastasio
on 5/12 at 9:45 am to

LOCO5150

Thats incredibly good for ou

This post was edited on 5/12 at 9:46 am

Reply • Back to Top
Posted by
LOCO5150
on 5/12 at 9:55 am to
TreyAnastasio
quote:


---

Thats incredibly good for ou

---


If you are mediocre in the MAC as a head coach you think that will translate into being great in the SEC?




Reply • Back to Top


LINK


Reply • Back to Top
Posted by
KillianRussell
on 5/12 at 12:32 pm to

UKWildcatsFAN

Not sure if this serious, Solich is Nebraska's version of Shula or Debose. He was a homegrown promotion who inherited a dynasty.

Although the MAC produced Al Golden, Brady Hoke, Urban Meyer & Nick Saban, every one of them coached there as a young man


ETA Solich was unable to keep the Compton pipeline open Nebraska's fall from grace came as Pete Carroll took over a down USC and began keep the skill postions Nebraska recruited from the west coast ( Cornhuskers also recruited the very far east too under Osbourne)

This post was edited on 5/12 at 12:38 pm

Reply • Back to Top
quote:


---

Because
MAC > SEC

---


Do you really think the MAC is better than the SEC? You do realize that is the "greater than" sign...don't you?

This post was edited on 5/12 at 1:09 pm

Reply • Back to Top



Reply • Back to Top



Reply • Back to Top
Posted by
ohiovol
on 5/12 at 1:27 pm to
UKWildcatsFAN
quote:


---

Frank Solich was the head coach at Nebraska in 2001 when they got mutilated by the talented Miami Hurricanes.

---
quote:


---

The guy can build a championship team

---

No, he can't. Not in the SEC.


Reply • Back to Top • Refresh